Please join us on Saturday, November 19 in Lecture Hall 15 of Engineering Building #1 for a lecture from Marcos Novak. Novak is the Director of transLAB in the Media Arts and Technology Program at the University of California, Santa Barbara.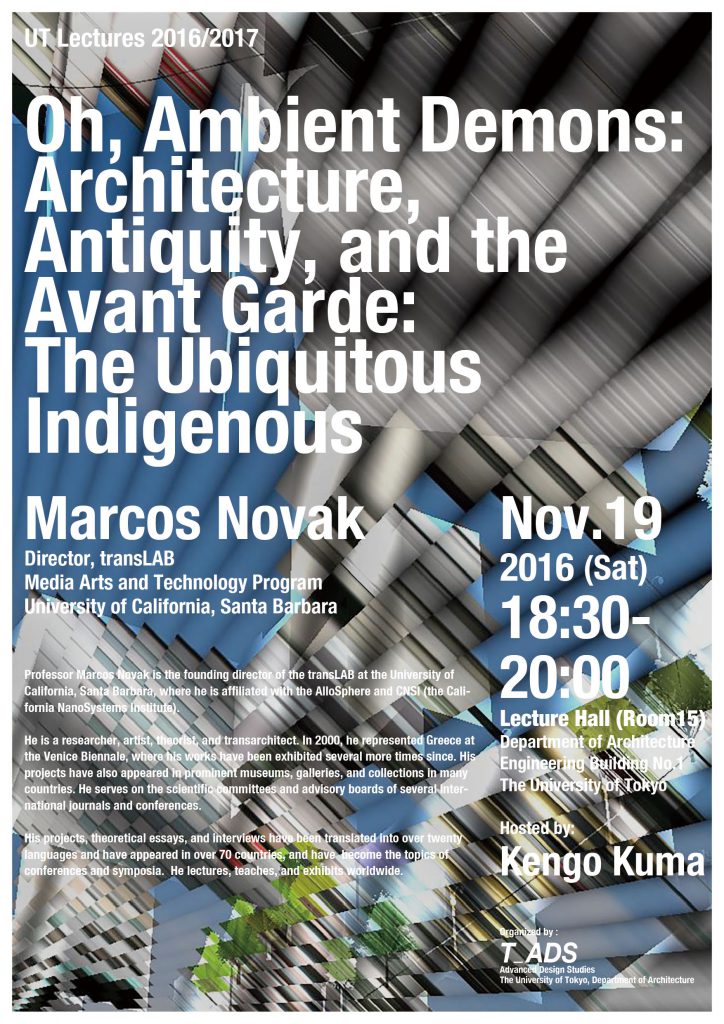 Professor Marcos Novak is the founding director of the transLAB at the University of California, Santa Barbara, where he is affiliated with the AlloSphere and CNSI (the California NanoSystems Institute).
He is a researcher, artist, theorist, and transarchitect. In 2000, he represented Greece at the Venice Biennale, where his works have been exhibited several more times since. His projects have also appeared in prominent museums, galleries, and collections in many countries. He serves on the scientific committees and advisory boards of several international journals and conferences.
His projects, theoretical essays, and interviews have been translated into over twenty languages, have appeared in over 70 countries, and have, and have become the topics of conferences and symposia. He lectures, teachers, and exhibits worldwide.