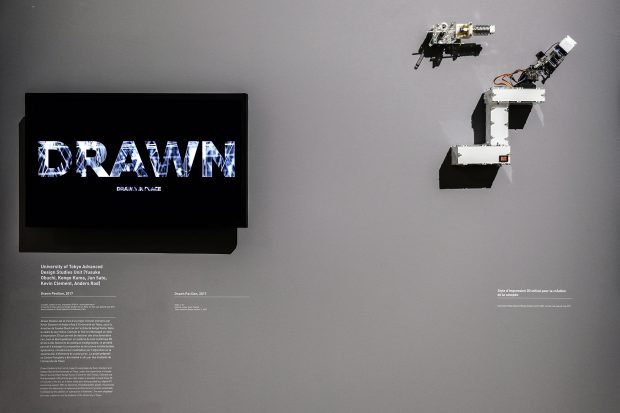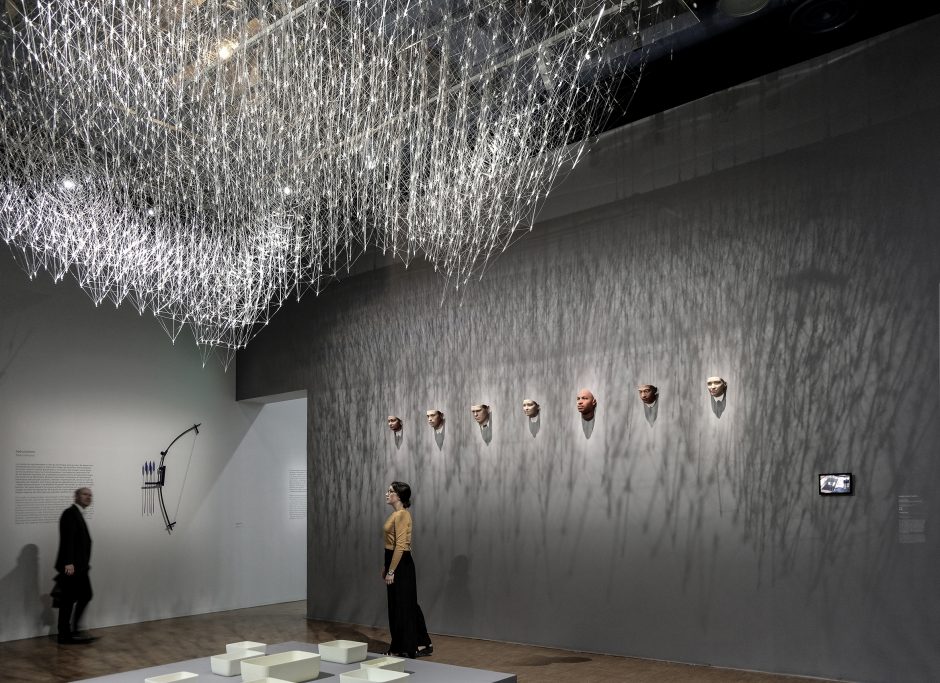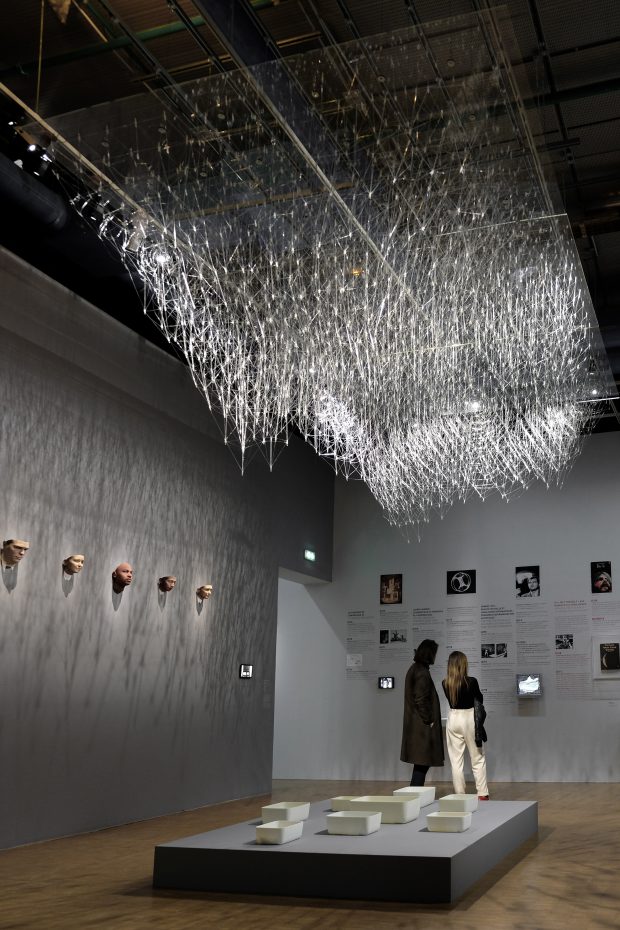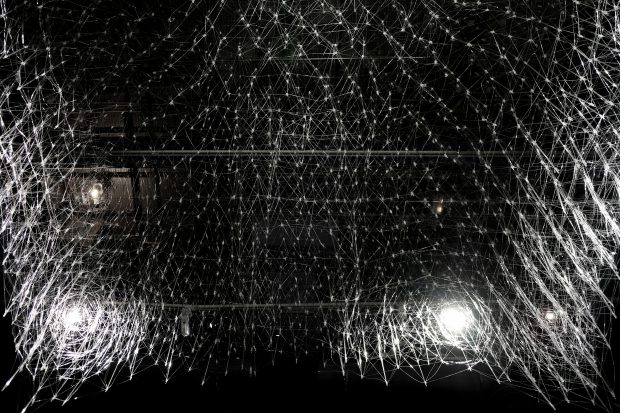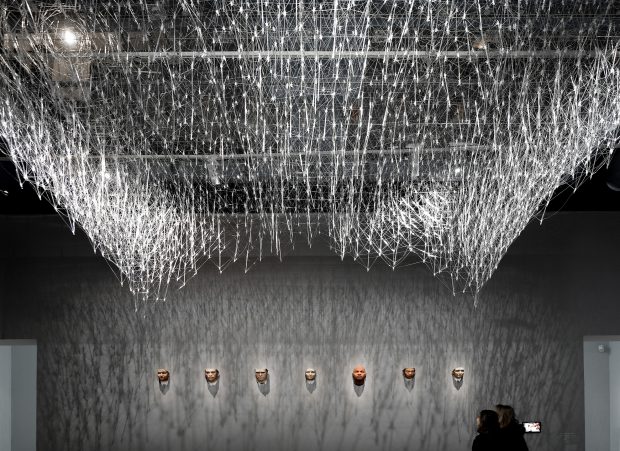 TーADS is proud to announce the work of alumni Kevin Clement and Anders Rod is being featured at the Centre Pompidou Museum in Paris, France. The exhibit, originally conceived as the Harvesting Plasticity graduate research project, is a hanging work featured as a part of the Mutations/Créations event. The event aims to bring together design, architecture, and music.
This work is included as a part of the Imprimer le Monde exhibition, a collection of works exploring the use of the digital for 3D creations.
Mutations / Créations Imprimer le Monde, A Collective Exhibition Centre Pompidou, Paris, France 15 March – 19 June, 2017 Galerie 4, level 1
(Mutations / Créations details via Centre Pompidou)
Project Credits University of Tokyo Advanced Design Studies Unit (TーADS) Professors: Yusuke Obuchi, Kengo Kuma, Manabu Chiba Core research: Kevin Clement, Anders Rod Project Coordinators: Kevin Clement, Shuntaro Nozawa Project Team: Jiang Lai, Deborah Lopez, Hadin Charbel, Mika Portugaise, Chen Xiaoke, Ruta Stankeviciute, Hirokazu Tei, Wu Ziyi, Alric Lee, Nathalia Rotelli, Emi Shiraishi, Veronika Smetanina, Tom Moss, Yang Ao, Tyler Mcbeth
Jun Sato Lab Professor: Jun Sato Project Team: Mika Araki, Ying Xu
Video Production: Deborah Lopez, Hadin Charbel
Special thanks to: Kengo Kuma and Associates, The University of Tokyo Department of Architecture École Spéciale d'Architecture
Gallery of Construction Images
Timelapse Video of Installation (courtesy Centre Pompidou)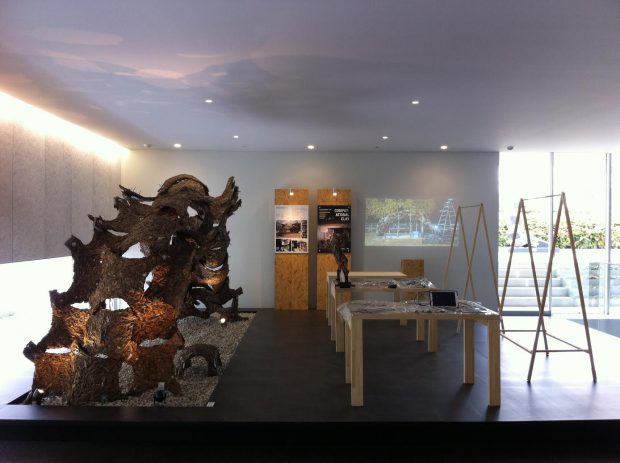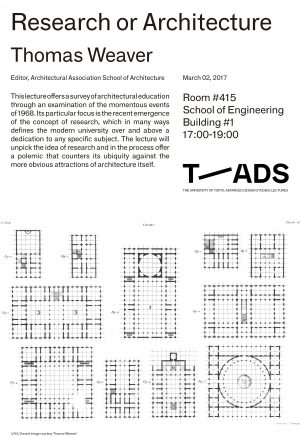 Lecture: Research or Architecture
Speaker: Thomas Weaver, Editor, AA School of Architecture March 2, 2017 (Thursday) 17:00-19:00
This lecture offers a survey of architectural education through an examination of the momentous events of 1968. Its particular focus is the recent emergence of the concept of research, which in many ways defines the modern university over and above a dedication to any specific subject. The lecture will unpick the idea of research and in the process offer a polemic that counters its ubiquity against the more obvious attractions of architecture itself.