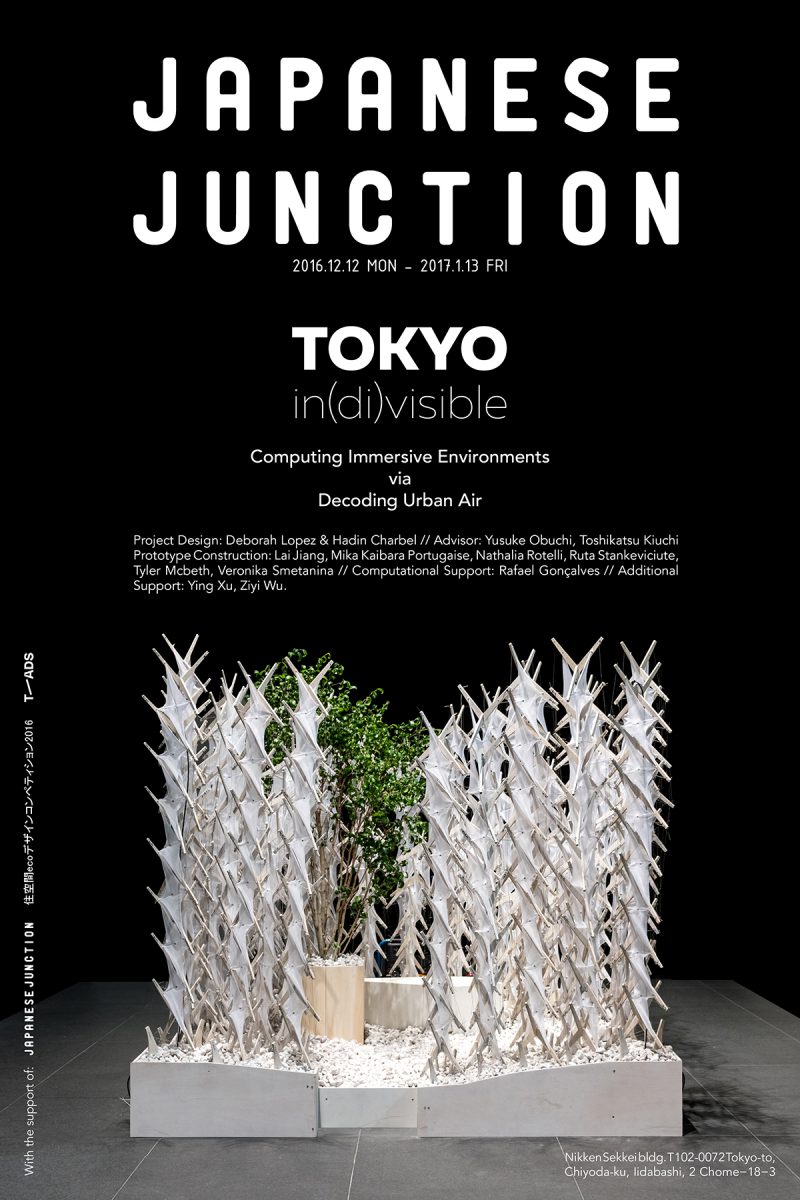 JAPANESE JUNCTION: December 12, 2016 – January 13, 2017
Nikken Sekkei bldg.
Tokyo, Chiyoda, Iidabashi, 2-18-3
Tokyo in(di)visible hypothesizes to make current the perceptions of space as defined under opposing terms of interior/exterior and precise/uncontrollable. Through a networked field of architectural prototypes, an exterior space can be created and defined as a function of the evolving environmental conditions in which it is situated, removing undesirable airborne particles as a by-product of the enhancement of exterior qualities.