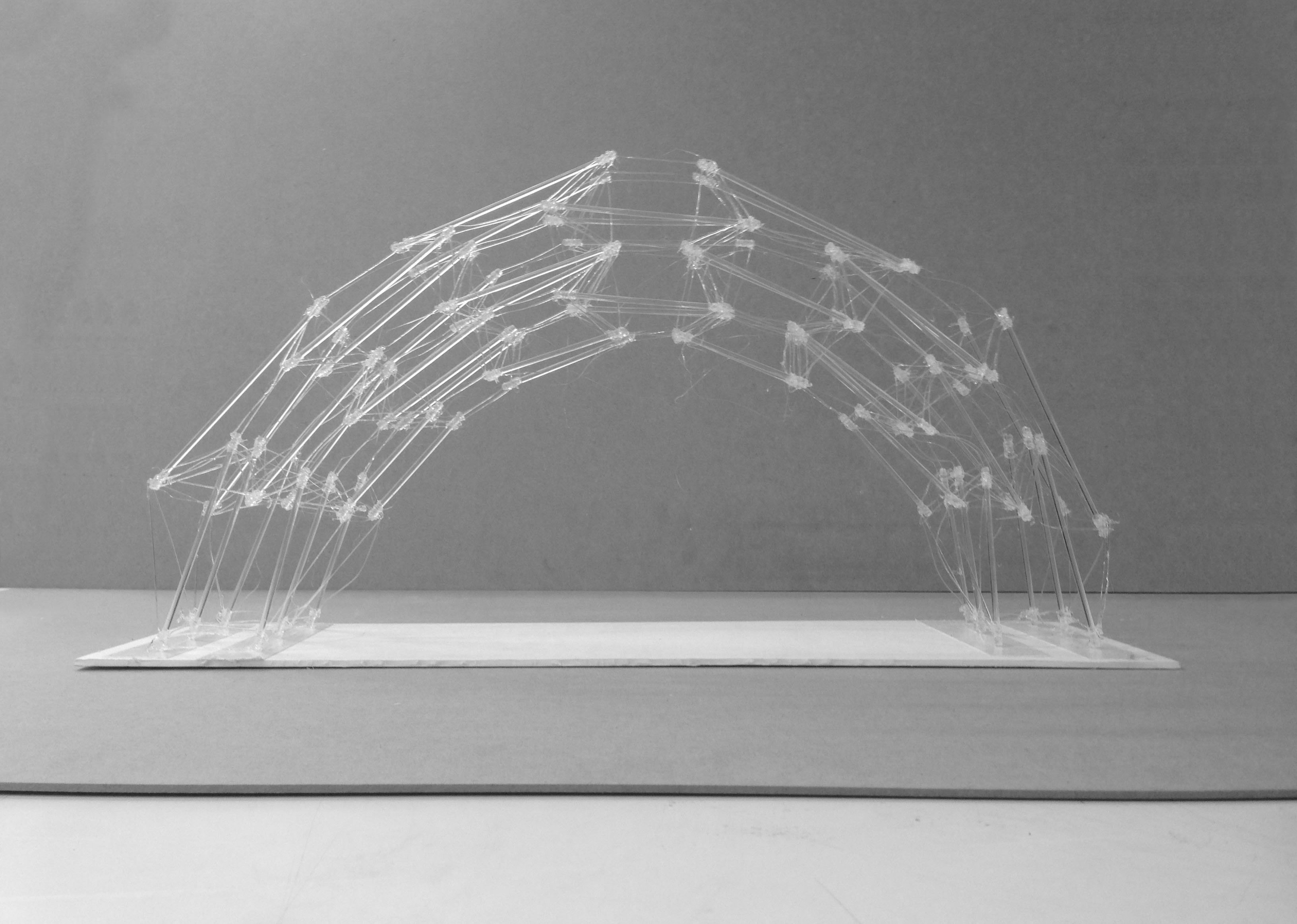 HARVESTING PLASTICITY
Students
Professor
Course Assistants
Waste food at convenience stores is collected and transformed into a bioplastic material. This bioplastic can be used to create architecture.
コンビニエンスストアで廃棄食品を収集し、バイオ・プラスチック素材として再利用します。このバイオ・プラスチックを建築で使用します。
Waste food collected from convenience stores is collected. A large amount of food is wasted every day at Tokyo convenience stores and the waste has potential as a resource.
コンビニエンスストアから集めた廃棄食品を活用します。毎日、多量の食糧が東京のコンビニから廃棄されており、資源としての可能性があります。
The material is transformed into a bioplastic which hardens after a period of time.
材料は、一定の時間が経つと硬化するバイオ・プラスチックに変換されます。
The bioplastic is used with a 3D drawing pen and architecture can be "drawn" by a user.
バイオ・プラスチックは、 3 D描画ペンによって用いられ、ユーザーが建築を「描く」ことができます。
The project proposes a use for waste food and in creating the temporary architecture, produces a community gathering space.
このプロジェクトは、食品廃棄物の再利用した仮説建築によって、近隣コミュニティーの人々が集まることのできるスペースを提供します。