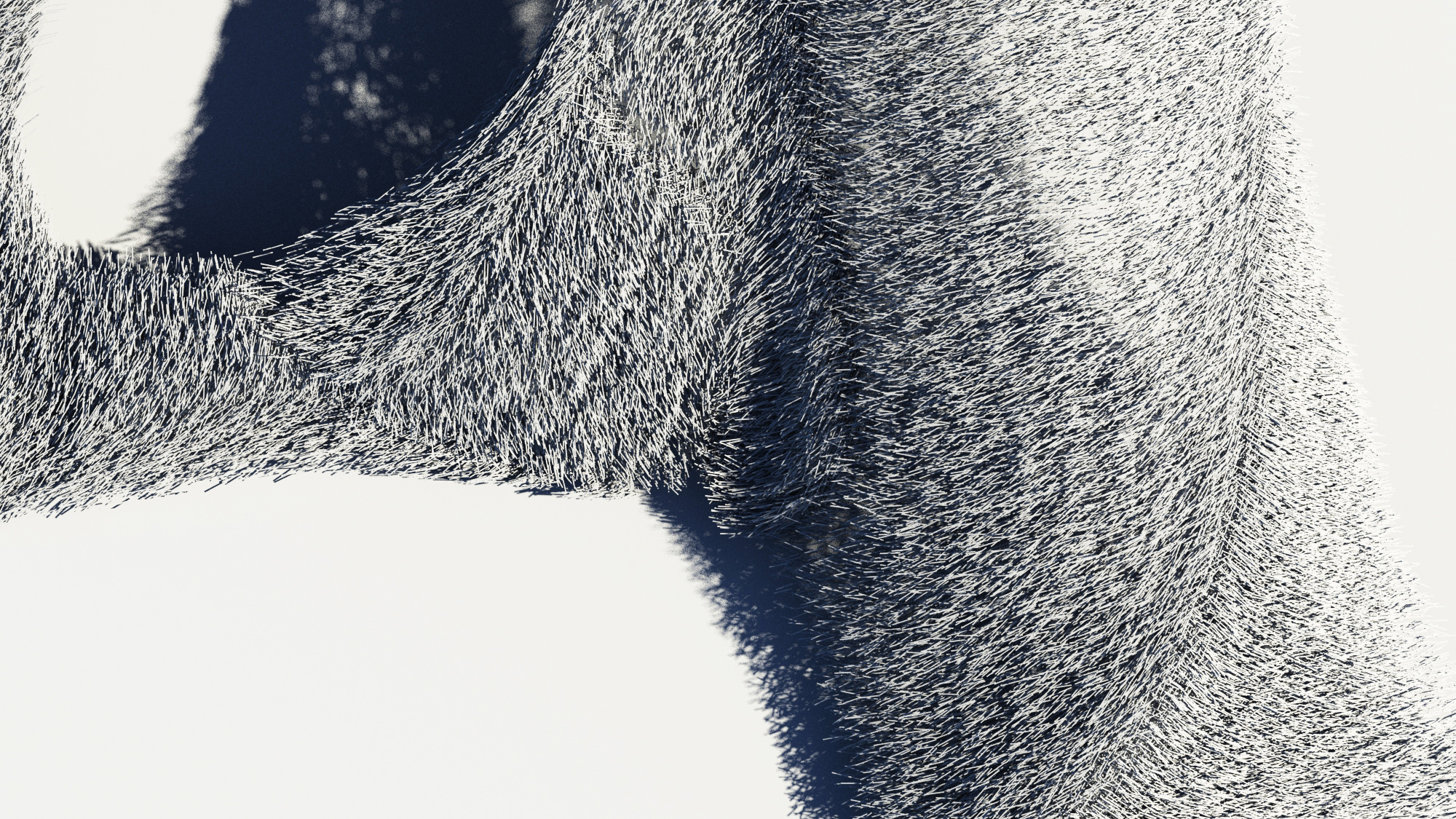 SYMBIOTICK LANDSCAPES
Students
Professor
Course Assistants
An aggregate of chopsticks are arranged with the help of a guidance system to produce funicular cones.
大量の割り箸をガイド・システムを用いて配置することによって、逆円錐形状の建築をつくります。
Disposable chopsticks are the material chosen for this proposal. The chopsticks are gathered and used in aggregate.
使い捨て可能な割り箸が、この提案の素材です。集められた箸は、集積させて用います。
Used on a massive scale, the sticks are aggregated and held in place with glue.
大規模なスケールで使うため、集積した割り箸は接着剤で固定されます。
Stick aggregation is facilitated with a guidance system that essentially creates a large scale 3-D printing setup. The resulting cones produce a gathering space.
割り箸の集積は、巨大な3Dプリント機構によってガイドされます。結果として得られる逆円錐形は、人々が集う空間を演出します。
This architecture creates a use for waste chopsticks, an everyday material in Japan. It also creates a community center.
この建築は、日本で毎日大量に発生する割り箸を再利用することで、コミュニティの核となる場所をつくることを提案します。