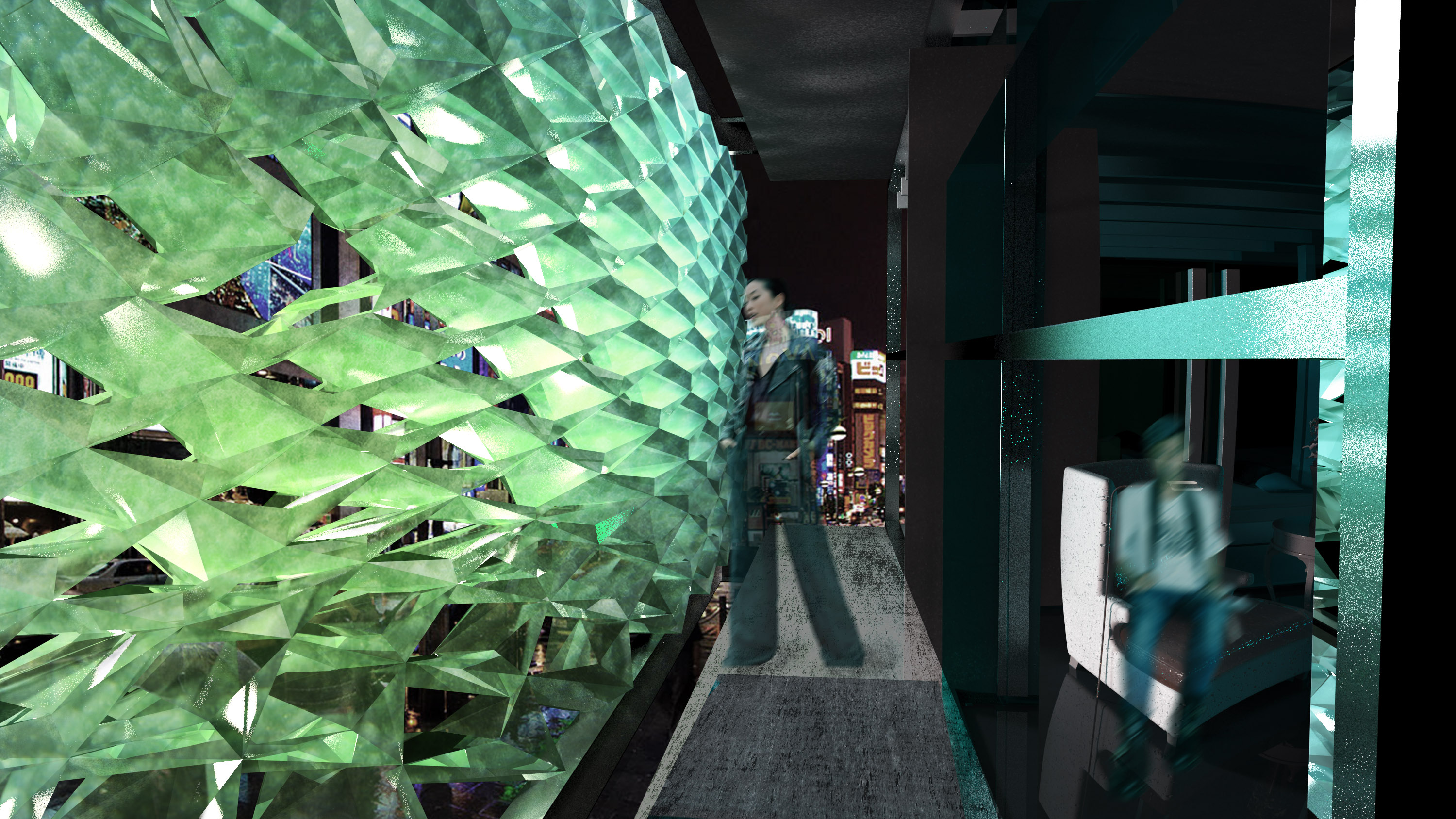 DIGITAL GARDEN
Students
Benjamin Berwick
Yanli Xiong
Professor
Course Assistants
Hair is collected from Tokyo hair salons. The material is gathered and punched to produce components, and is then assembled to create an adaptive shade for apartments.
毛髪を東京の美容院から収集します。毛髪を圧縮してコンポーネントを形成し、集合住宅に適応する日除けをつくります。
The raw material for the project is hair collected from Tokyo hair salons. The clippings are usually thrown away, but on the urban scale and through aggregation, the hair is a potential resource.
プロジェクトの原料は、東京の美容院から収集した毛髪です。切り刻まれた毛髪は通常廃棄されますが、都市的な規模で集約することにより、資源となる可能性があります。
The hair is punched to create a fabric-like material after it is aggregated. Components can then be created from the material in a folding pattern.
毛髪は、生地のような素材に変換するため圧縮されます。出来上がったコンポーネントで、折り畳みパターンをつくります。
A series of folded components are fit together to produce a canopy which can be moved and repositioned as the user sees fit.
一連の折り畳みコンポーネントは、寄り集まって可動の日除けになります。ユーザーは、ふさわしい位置にそれを動かすことができます。
The canopy provides shade, but it also allows the owner of the canopy to personalize the façade of their balcony (upon which the canopy is placed).
日除けを動かすことによって、所有者は、集合住宅のファサードをカスタマイズすることができます。