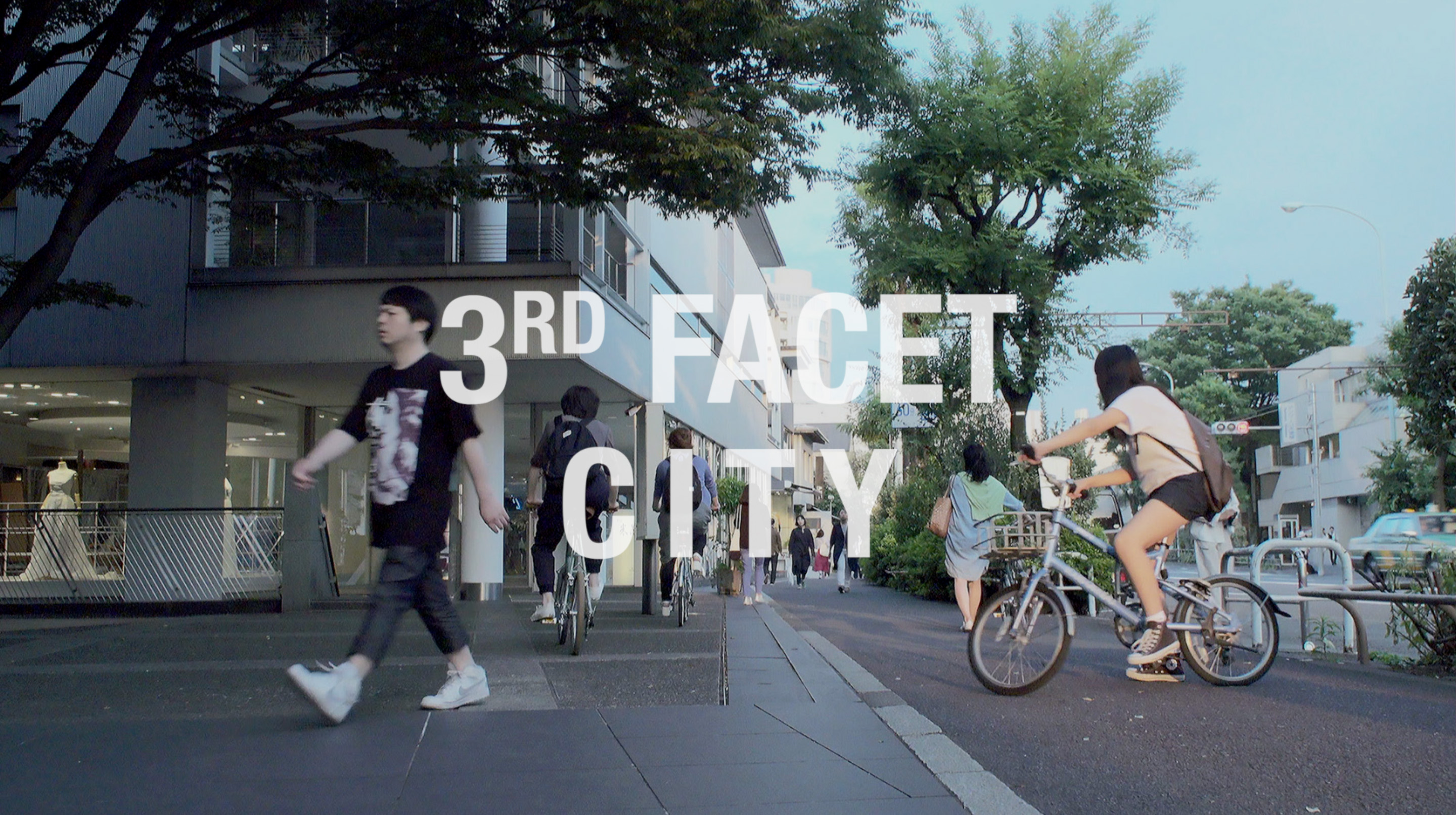 "Four Facets of Contemporary Japanese Architecture: City"
Free Online Course
FOUR FACETS OF CONTEMPORARY JAPANESE ARCHITECTURE — BETWEEN TWO OLYMPICS
Third Facet: City
Course page on edX:  Four Facets of Contemporary Japanese Architecture: City
After the 1970s, Japanese architects are said to have stopped conceptualizing cities and instead focused on designing the individual buildings that make up the cities. However, as cities continue to undergo significant transformations in response to globalization, the advent of information technologies, and so on, Japanese architects are once again engaging the city, and doing so in unique ways.
This course on "City" will review the works of those architects who have attempted to conceptualize cities through their architecture and examine the changes over the last half century as well as the issues for the future. Fumihiko Maki, Itsuko Hasegawa, Riken Yamamoto, Kengo Kuma, Jun Aoki, and Atelier Bow-Wow (Yoshiharu Tsukamoto & Momoyo Kaijima) visit their buildings to discuss the ideas behind their respective works.
Course Contents
1. Architectures in Unconditional Love – Fumihiko Maki, Hillside Terrace (1969-1992)
2. Architecture for the People – Itsuko Hasegawa, Niigata City Performing Arts Center (1998)
3. Transparency: Literal & Behavioral – Riken Yamamoto, Saitama Prefectural University (1999)
4. Worldly Architecture – Kengo Kuma, Nagaoka City Hall Aore (2012)
5. Towards an Architecture of Emancipation – Jun Aoki, Omiyamae Gymnasium (2014)
6. architecture After Architecture – Atelier Bow-Wow, Koisuru-Buta Laboratory (2012)
7. Review – 3rd Facet: City
This course is the fourth in the series, following "First Facet: Theory," and "Second Facet: Technology," which are currently open to the public.
Free online courses from The University of Tokyo: https://www.edx.org/school/utokyox
Introduction Page on the T—ADS Website: https://t-ads.org/mooc
無料オンラインコース
現代日本建築の四相 — 二つのオリンピックの狭間で
第三相:都市
オンライン講座(MOOC)プラットフォーム edX より公開中
Four Facets of Contemporary Japanese Architecture: City
広島ピースセンター(1955)、東京計画1960、東京オリンピック(1964)、大阪万博(1970)など、1950年代から60年代において、建築家丹下健三は、数多くの都市的プロジェクトに携わりました。しかし、1970年代以降の日本では、大規模プロジェクトの減少とともに、建築家たちは都市の構想から撤退し、個々の建物の設計に専念するようになったとも言われます。しかし現在、グローバリズムや情報技術の進歩などによって都市の概念すら変わりつつあるなか、建築家たちは再び都市と向き合い、独自の方法で活動を繰り広げています。第三相「都市」では、建築から都市を考えることを継続してきた現代建築家の活動を振り返りながら、この半世紀の間に何が変わったのか、これからの課題とともに考えます。
出演建築家:槇文彦、長谷川逸子、山本理顕、隈研吾、青木淳、アトリエ・ワン
このコースは、公開中の「第一相:理論」、「第二相:技術」につづく第三弾です。
edXの東京大学サイト:https://www.edx.org/school/utokyox
T—ADS内の紹介ページ:https://t-ads.org/mooc
Intro Videos