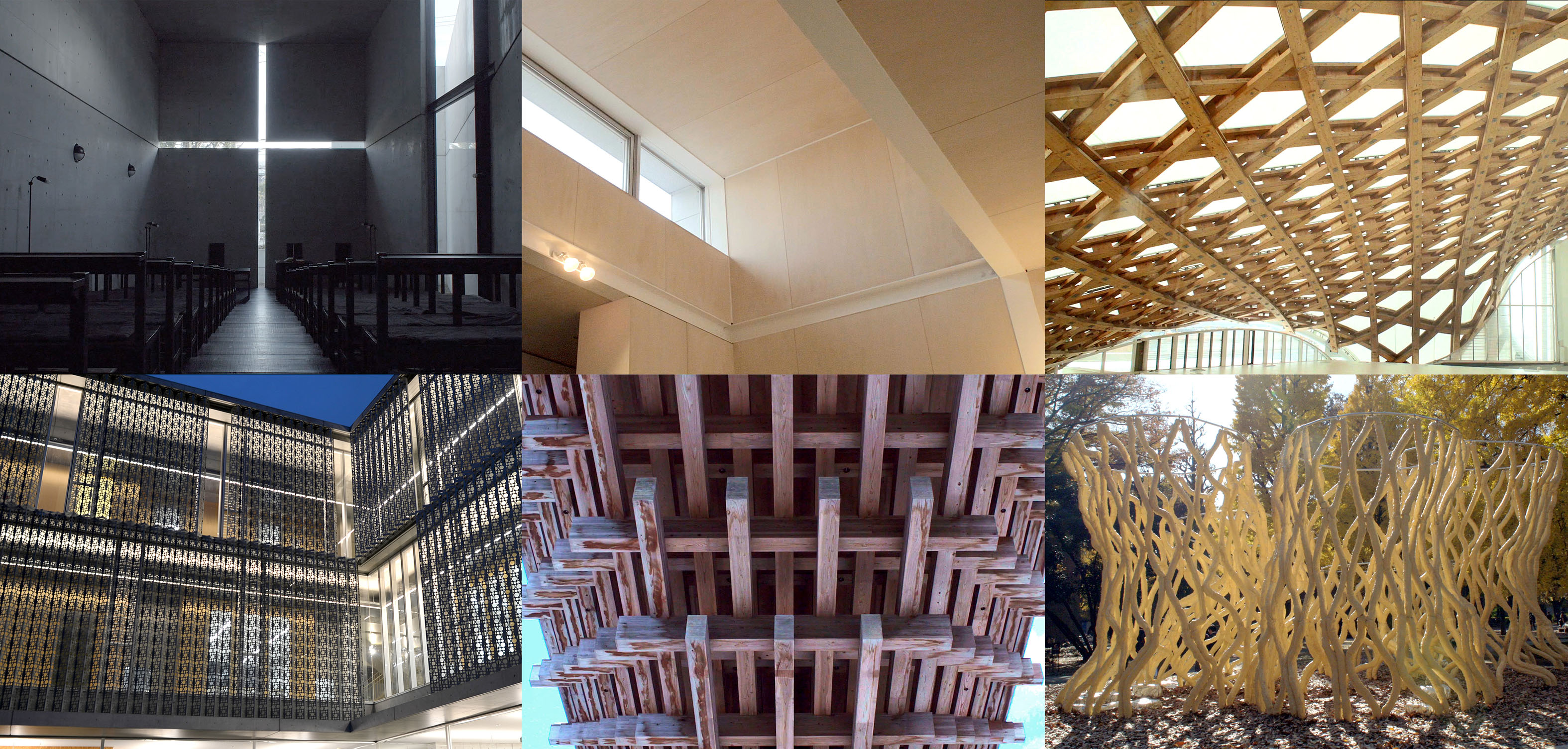 "Four Facets of Contemporary Japanese Architecture: Technology"
Free Online Course
FOUR FACETS OF CONTEMPORARY JAPANESE ARCHITECTURE — BETWEEN TWO OLYMPICS
Second Facet: Technology

無料オンラインコース
現代日本建築の四相 — 二つのオリンピックの狭間で
第二相:技術
T—ADSの隈研吾と小渕祐介が講師をつとめる無料オンラインコース「現代日本建築の四相」の第二相「技術」が、 2018年4月16日より公開を開始します。
[コースページ] Four Facets of Contemporary Japanese Architecture: Technology
このコースは、好評公開中の 第一相「理論」につづく第二弾です。
現代日本建築の発展において、技術はどのような意味を持っていたのか? それは、今後どのように変わっていくのか? 6人の建築家と彼らの代表作で行われた対話から探ります。
配信開始予定
4月16日 安藤忠雄
4月23日 難波和彦
4月30日 坂茂
5月07日 隈研吾
5月14日 千葉学
5月21日 小渕祐介
5月28日 まとめ
本コースは、2012年にハーバード大学とMITにより設立されたMOOC(Massive Open Online Course)プロバイダーであるedX(エデックス)から提供され、無料登録により世界中の誰でも視聴することができます(希望により有料の修了証も取得できます)。なお本コースは、日本語音声+英語字幕で配信されます。
"Four Facets of Contemporary Japanese Architecture: Technology" will start on April 16, 2018 !
This is the second course of architecture series. We will focus on works by architects who explored the use of technology—from techniques used for traditional crafts to computational processes—as a vehicle for their investigations into the conceptualization and production of architecture. Tadao Ando, Kazuhiko Namba, Shigeru Ban, Manabu Chiba, Kengo Kuma, and Yusuke Obuchi will visit their buildings to discuss the ideas behind their respective works.
Course about page is now available here.
Intro Videos